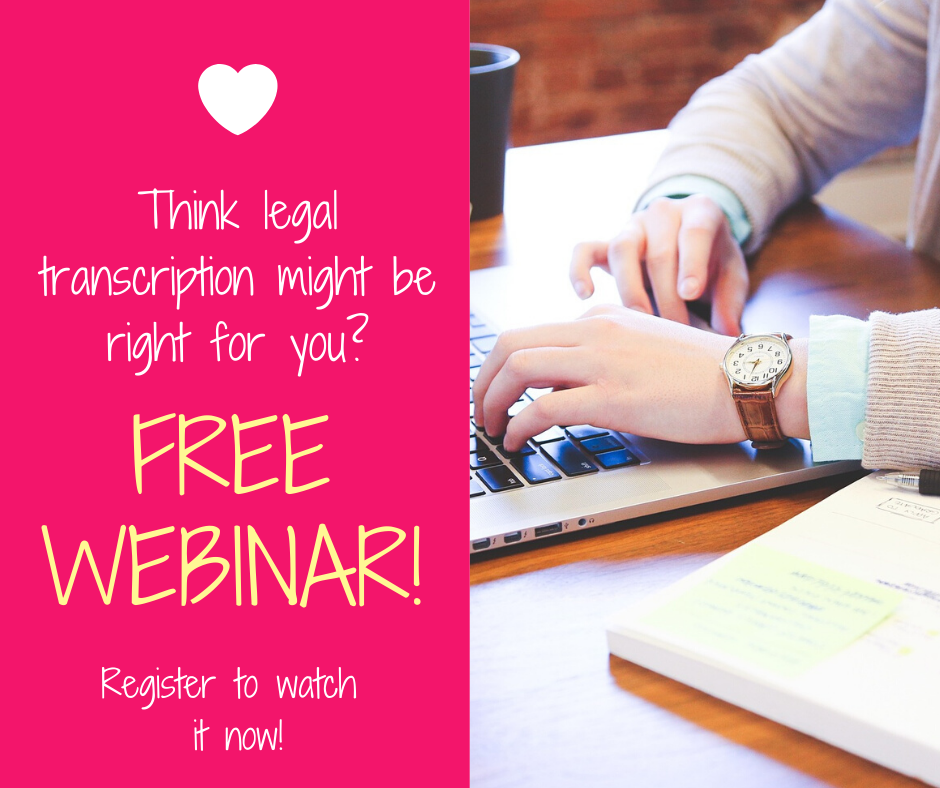 If you are thinking about becoming a legal transcriber but want to know the ins and outs of the business before you get started register for our next webinar!
We'll be going over:
– What is legal transcription
– The difference between court reporting and legal transcribing
– What education is required
– How long does it take to learn how to transcribe
– All of the ways you can earn money with legal transcription
– Determining if legal transcription is right for you
– And more!
Register to watch now!